Coming out of Lockdown – part 1
REMEMBER THE WHY
This week I had my Covid vaccine. At the brilliantly organised CityHall, and within just a few minutes, I received my jab. It was a reminder that as a church we're not far off emerging from lockdown and being able to meet in-person.
Sunday 27th June in Salisbury and Sunday 11th July in Amesbury are two dates I'm very much looking forward to, where we can gather in-person, together as God's people. By then – if all remains well – all restrictions are due to have been removed.
But, before we rush into the ins and out's of what church will look like post-lockdown we need to pause and ask the question WHY?
Before answering the 'what' we need to look at the 'why'.


Why do we gather to meet God?
Why get out of bed to come to a church meeting?
Here's four reasons WHY:
( 1 ) It's all about Jesus
We meet to worship Jesus. We meet to hear His word. We meet so unbelievers can see and hear and feel how good He is.
It's a good time to remind ourselves that Grace Church is not about our own preferences, likes or dis-likes, it's about Jesus! He's our Saviour, our Lord and the one who is worthy of our worship. Ultimately, it's all about Him.


( 2 ) God's told us in His Word
"Don't give up meeting together, as some are in the habit of doing" God tells us in Hebrews. Don't miss this very important starting point!
Time out of our busy weeks to focus on God, to realign our hearts and minds, to meet Him in His word, in worship and in community, to be sent out into the week to show and tell of His love.
( 3 ) We're made to be TOGETHER
A key word in the story of the early church in Acts, is 'TOGETHER'.
They were together in the temple courts (larger meetings), together in people's home (smaller groups), together in prayer, together, together…… it's a word that keeps popping up.
Online has been good, but it's not the same……I've so missed worshipping together, proclaiming the goodness of God…. together, but I've also missed seeing before my very eyes the diversity of God's people, old, young, black and white.

I've missed sharing communion in-person, seeing our children, benefitting from serving others and being served. Its what we were made for….. to be together.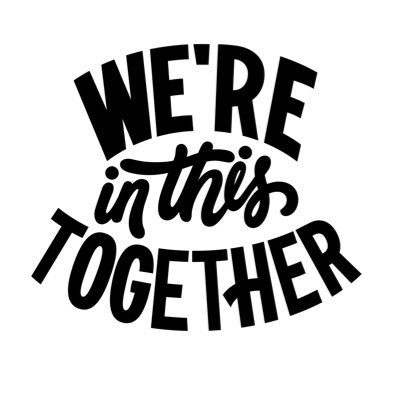 We're made as people, and especially as God's people to be together.
Resist the consumeristic view that we don't need each other. I need you, and you need me!
This is a key part of the WHY, we gather.


( 4 ) To help fulfil the VISION God has given us
Grace Church exists "To know, love and worship our Heavenly Father and to see Jesus change thousands of lives by the power of the Holy Spirit".
For sure this happens in other places and times – think Alpha, Community Groups, Iron Groups, Grace Works social action, meeting as friends and families, witnessing to neighbours and colleagues etc, but Sunday's are also key!
We want unbelievers to come among us and say "surely God is among them" as they feel, hear and experience the love of God and see first-hand a community who love one another and are on mission together. It's very hard for that to happen online!




So before, we get into the in's and out's, the details, the changes, the practicalities of what church will look like, post lockdown, let's remind ourselves of the WHY.
It's all about Jesus, God's told us to meet, we're made to be together and to fulfil the vision God has given us (and many, many other reasons, I don't have room to go into!).
Next blog, I'll look more into a series of events we're having in the run up to being able to meet in person on Sundays.

Looking forward to seeing you in-person soon!
Much grace
Simon