DETAILS OF IN-PERSON MEETINGS FROM SUNDAY 25TH JULY:
FORMAT, COVID MEASURES etc
Recently I spoke on the PURPOSE of our Sunday meetings. They are:
To GLORIFY God – our meetings are primarily for God! Our first question, should be "how was that for God"? (1 Cor 10 v 32)
To GROW and equip believers. (Eph 4 v 12)
For help GUESTS in their journey of exploring who Jesus is. We want Sundays increasingly to have a 'Come and See' focus. (John 1 v 46)
I'm really looking forward, after 16 months of just being on-line, to be able to meet in-person from Sunday 25th July. We'll meet, God-willing, in both our Salisbury and Amesbury venues.
We're aware as elders that there will be lots of questions about our Sundays! What will they look like? Will we be singing? Will there be Grace Kids offered? What, if any, Covid restrictions will be on offer?
Hopefully, this blog will help to answer those questions……
Before getting into the detail, it's important to bear in mind upfront, four crucial factors:
- There is a LOT to take into consideration. It's complicated (as you will soon discover as you read on!) and not always easy to navigate as church leadership teams up and down the country are finding out.
- Let's go at a pace we're happy with, while taming fear and not allowing fear to dominate
This is a time to love one another well and to "bear with one another in love" (Col 3 v 12), to be patient, be kind, be graceful (especially with those that disagree with your opinion). Essentially, we're called to work out the gospel and to treat others in the way Jesus has treated us (see Philippians 2 v1 – 11)
We will take a flexible approach of "DO – REVIEW – TWEAK". Below is our plan for now. It may well change as circumstances change or as other things come to light. Let's go with it – it's a season to be flexible!
What will Sundays look like?
We will be continuing our approach of "WALK – JOG – RUN" and will ease ourselves back into our Sundays by having more of a SOFT RE-LAUNCH and a gradual adjustment.
Some of our Sunday Teams have gaps in them (please do sign up, if you're able to here >>>>> Sunday Join a Team (25-Jul-2021) · ChurchSuite Events ), and so we'll be unable to put on as much as pre-Covid.
This, along with it being summer-time and some having health issues making it difficult to return to in-person meetings, means we will "CUT OUR CLOTH" accordingly and look to build up over time, as Sunday serving teams become more established.
N.B Both sites have new meeting times compared to pre-Covid, Salisbury @ 10am in Sarum Academy (partly to make it easier to invite others back for lunch after the meeting), and Amesbury, in our new venue of The Bowman Centre @ 3pm.
In Salisbury we will initially be meeting in the refreshed and opened up restaurant area, partly because we can open the doors and improve the ventilation. We will, in due course – probably September – look to move back into the Performance Hall.
More specifically what will the Sunday meetings look like?
We are looking to initially run our meetings at the slightly shorter length of an hour and a quarter. We will aim to have the following in both sites:
Welcome Team
Sung Worship – we will be singing…… hallelujah!!
Grace Kids – more relaxed/less groups over the summer (we do need more GC helpers ????)
Preach – slightly shorter
Ministry Time for those that want it / feel comfortable
Refreshments – cold drinks to begin with
Hugging/Shaking hands – but let's ask rather than assume ????
What about any Covid Restrictions?
We want to create different options so that people have a choice depending on factors such as health, situation, conscience etc. Essentially there will be four options to access our Sunday meetings, three in-person and one on-line.
In Salisbury, this will be in the new restaurant area, in Amesbury, in the main hall in The Bowman Centre.
Hand-gel will be available as you enter the premises. Gel will also be available throughout the venues.
In both venues, as far as possible, the windows / doors will be open to allow increased ventilation.
Here are the 4 options. No pre-booking is required, except for option 3:
Option 1: In-Person either with or without a mask
In this option, mask wearing will be down to people's personal discretion. Those who wear a mask will need to be gracious to those that don't, and vice-versa.
Option 2: In-Person in a designated socially distanced area, with a mask
This option is for those that would feel more comfortable keeping their mask on during their time indoors and sitting in an area that is socially distanced from others. There are limited spaces.

For Amesbury this will be in the main hall.
In Salisbury the wall separating the previous dance hall and the restaurant has been knocked down. The band will be on the edge of the previous dance hall and project into the restaurant. The socially distanced seating will be behind the band and to the side, to create a socially distanced space between this area and the main seated area in the restaurant.
This option involves having your mask on during the whole service.
Option 3: In-Person outside (under cover in Salisbury) but with access to see /hear the service.
This is for those with medical conditions who would benefit from having the increased ventilation of actually being outside. In Sarum Academy this will be just outside the doors in the restaurant. You will then be under cover but still be able to see / hear what is going on in the service.
There is access to this area without walking through the main building, should you wish.
For Amesbury, we are hoping to be able to open the side-doors.
There are limited spaces on both sites and so you will need to pre-book each week by emailing office@gracechurchuk.org
Option 4: Online
We'll be offering an online option for those who aren't able or aren't comfortable with any of the in-person options.
It's worth noting that we won't be offering a live-stream option as the technology, personnel and £ required to do it well are considerable. In addition; to mix the sound so that it is of high enough quality for those both in the room and those online is very problematic, especially if you can't set it up in advance in your own building.
We will however, each week have an online Grace Church service that can be viewed on Youtube and will be lagged by a week. The live Sunday preach will be filmed and along with some worship songs and general announcements / welcome, will be added to produce a 35 minute or so video.
This video will be released to view, on the following Sunday on Youtube at both 10am and 3pm i.e lagged by a week.
N.B For Sunday 25th July, a one-off online meeting will be available to be viewed via YouTube. From then on the online video will be lagged by a week i.e. the preach from 25th July will be able to be viewed online on 1st August.
Our hope is that between these four options and all that is involved in them, from our brilliant teams, will allow everyone to have at least one option that they can tap into.
Let's also remember that we're a family, not a hotel, or a 'service', but a church family, trying to serve God and serve one another.
As part of that, I want to thank in advance EVERYONE who is involved in any of these four options. It's involving a huge amount of work and we're all very grateful!!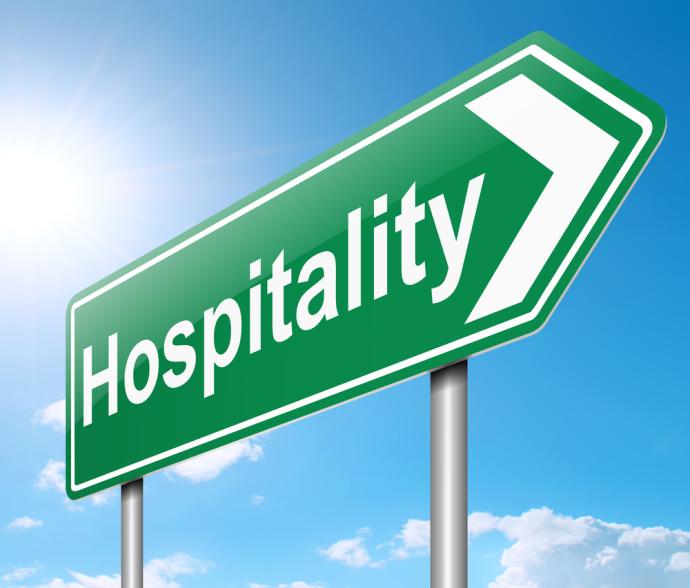 Hospitality
We'd love, right from the outset for us to be thinking about who we can invite round after or before church. Hospitality isn't about the perfect meal, it's about opening our lives and homes to one another.
Who could you invite round for a meal or a BBQ?
Apologies for the length of this blog, we wanted to be as thorough as we could be, and I really hope it helps to understand what our Sundays will look like (at least in the short-term, and until we need to make any tweaks as part of our 'DO-REVIEW-TWEAK' ???? ).
ANY QUESTIONS? Please just ask. We'll be more than happy to help. N.B The more gracious the tone, the better!! ????
Do speak to David or Simon or drop us an email on david.maskell@gracechurchuk.org or simon@gracechurchuk.org
Much grace,
Simon